#3. Harvard University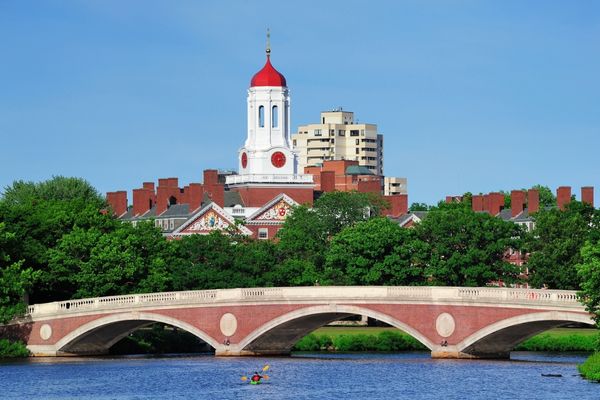 Eight US presidents, countless other political decision-makers, Supreme Court justices, corporate CEOs, and influential people from the worlds of science and culture: the long list of famous Harvard graduates reads like a "Who's Who" of the American elite!
In its long history, the renowned university in Cambridge near Boston has not only educated some of the most famous Americans but also collected quite a few records. Founded in 1636, Harvard University is the oldest institution of higher education in the United States, and Harvard's library was the first in the country.
A full 161 Nobel Prize winners studied, researched, or taught in the characteristic brick buildings of Harvard University, which therefore leads not only the American but also the global ranking. Like most American universities, Harvard is divided into several economically independent institutions. Studies are offered in a wide variety of disciplines - from law, politics, and economics to medicine, the natural sciences, languages, and the arts.
As one of the eight elite universities of the Ivy League, Harvard is also one of the most competitive universities in the field of sports. "Harvard Crimson" teams have won national titles in American Football, golf, soccer, ice hockey, and lacrosse.
Harvard facts
Location:
Cambridge, Massachusetts
Founding:
1636
Students:
about 23,700
Nobel Prize winners*:
161
Famous graduates
Franklin D. Roosevelt, John F. Kennedy, Michael Bloomberg, Mark Zuckerberg
Tuition fees:
about $ 55,500 per year