Our insider tip: Isle Royal National Park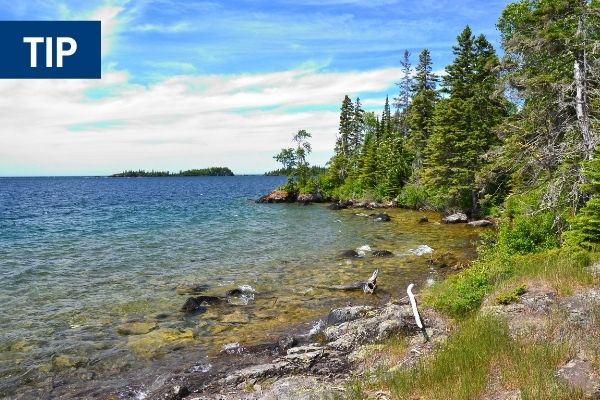 After your trips to the 10 most visited national parks in the USA, you're longing for a bit more peace and quiet? No problem, we have the perfect insider tip for you. Isle Royal National Park on Michigan's Upper Peninsula offers you a stark contrast to the hustle and bustle of the more popular parks.
Only about 26,000 people visit the remote Isle Royal National Park each year, which you can only reach by ferry or plane. The journey is worth it, though, as Isle Royal is a great place to explore the pristine nature and dramatic shorelines of Lake Superior in tranquility by kayak or on a hike.
Isle Royal National Park facts
Visitors:
26,000
Opening hours:
Open from April 16th to October 31st
Entrance:
Per day per person $ 7