History of American Football
The most popular US sport, American Football, has its origins in the sports of rugby and soccer. The first officially played American Football game is considered to be the match between the two college teams, Rutgers and Princeton, on November 6th, 1869.
For several years, college football games were played under the rules of the host university until representatives from Yale, Columbia, Princeton, and Rutgers established a uniform set of rules in 1873. In the following decades, American Football was synonymous with college football and was organized by the National Collegiate Athletic Association (NCAA).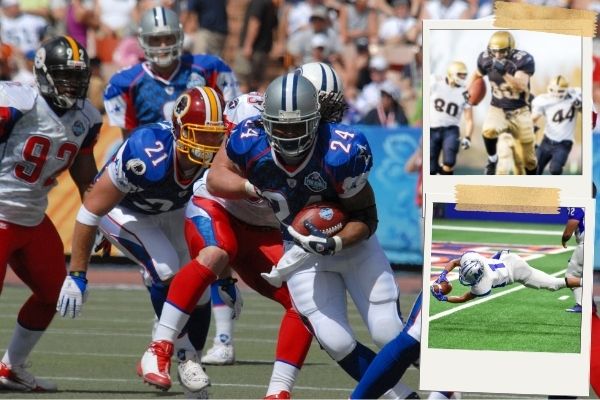 In 1920, the National Football League (NFL) was founded, and American football became more and more professional. The sport received a major boost in popularity after the 1958 NFL championship game between the Baltimore Colts and the New York Giants. The match, which is still called the "Greatest Game Ever Played," was watched by millions of American TV viewers.
In 1960, the American Football League (AFL) was created, and for a decade, it competed with the NFL. The AFL brought several innovations to professional American Football, such as two-point conversions through passes or runs after touchdowns. In the late 1960s, the owners of the NFL and AFL agreed to hold a world championship match every year played between the champions of the two leagues.
In 1970, the two leagues merged, retaining the NFL name and logo. The final match became the Superbowl, which is to this day the most important sporting event in the United States.