#3. The Green Card was also available in yellow, pink, and blue
The Green Card is the most desired document in the world because it gives its holder an unrestricted residence and work permit for the USA. The name says it all: the Green Card is, of course, green. But that was not always the case.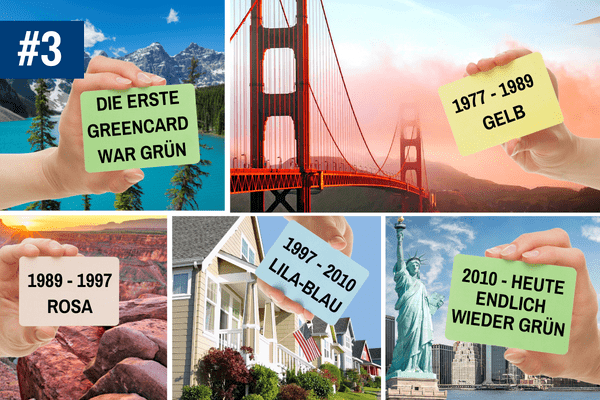 As early as in the 1960s, the first Green Cards were tested in various shades of blue before the US immigrant visa turned yellow for many years, starting in 1977. This was followed by a pink phase and another blue phase until 2010 when the US government decided to produce the Green Card in green again.
Why was the color of the Green Card changed so often? It was to help immigration officials to better distinguish real from fake and new from expired Green Cards.
With security features such as fingerprints, watermarks, and photos improving according to strict guidelines, the Green Card was finally allowed to be green again. By the way, the easiest way for you to get the US immigrant visa is through the US government's annual Green Card Lottery.