#10. AR-CAN-SAW (pronounce Arkansas correctly)
The US state of Arkansas has passed a law to encourage the correct pronunciation of its name. Technically, however, there is no penalty if, instead of the correct [ɑːˈkənsɔː], you end up saying [aʁkɑ̃sɑs].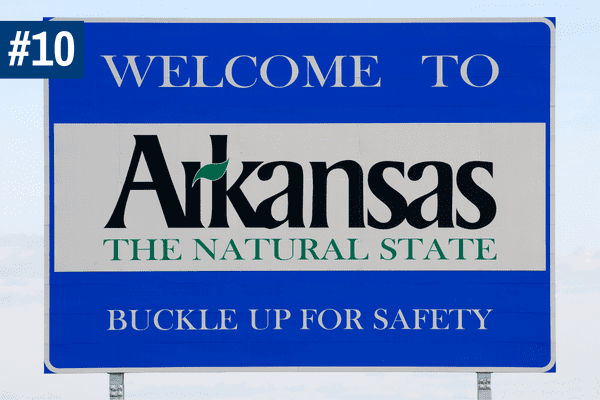 The Historical Society of the State of Arkansas and the Eclectic Society of Little Rock have agreed on the correct pronunciation as it results from early American immigrant usage. The final "s" is silent, the "a" in each syllable with the Italian sound, and the accent on the first and last syllables.
The AR Bureau of Legislative Services rule specifically states that the second variant with the accent on the second syllable and the sounding "s" at the end is a novelty that is discouraged.