The history of the Empire State Building
After the company Empire State Inc. bought the site with the address 20 W 34th St in 1929, it had the Empire State Building built at breathtaking speed: between 1930 and 1931, the 102-story building was raised in just one year and 45 days.
When it opened on May 1st, 1931, the Empire State Building became a historic landmark, as it was the tallest building in the world. President Herbert Hoover ceremoniously switched on the lights from Washington, D.C., at the push of a button.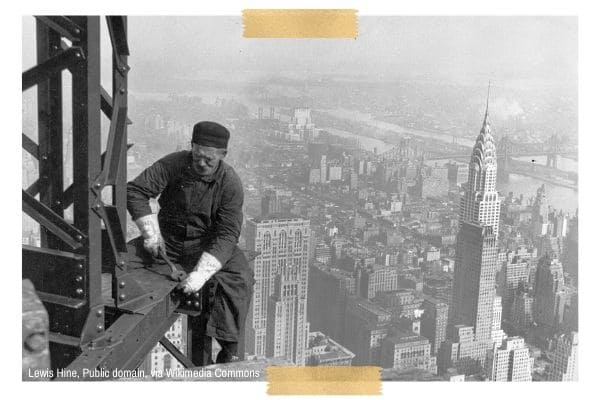 Unfortunately, the fame of the legendary skyscraper did not protect its owners from the Second World War and the economic crisis. In 1945, the Empire State Building took damage from a twin-engine bomber, and even after the end of the war, it was not profitable until the early 1950s.
In 1951, there was finally some good news: the Empire State Building was sold for $34 million and leased to the Prudential Insurance Company of America. This was followed by further sales in 1954 and 1961 for $51.5 and $65 million, respectively.
With the construction of the World Trade Center, the Empire State Building lost its title as the tallest building in the world in 1973. A few years later, it gained another title: landmark designation in 1981 and recognition as a National Historic Landmark in 1986.
In 2002, investor Peter L. Malkin purchased the Empire State Building and filed an initial public offering for a Real Estate Investment Trust (REIT) for the building. The Empire State Building is now estimated to be worth $2.5 billion.