#5. Toaster waffles & Co.
The American toaster waffle "Eggo" has gained worldwide fame thanks to the Netflix series Stranger Things. However, the delicious crispy treats have actually been a popular breakfast in the USA since the 1950s.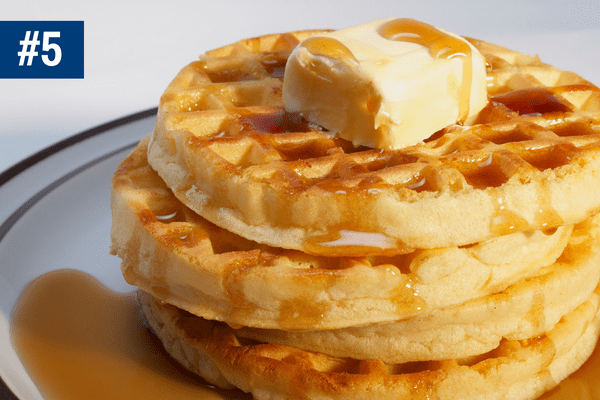 You pop the pre-baked waffles into the toaster before devouring them with syrup, peanut butter, or hearty bacon (or even all three ingredients at once).
A contender on the toaster front since the 1990s has been the popular Pop-Tarts. They're baked pastries with a variety of colorful fillings and sprinkles that make sweet toasted breakfasts even easier.
Willst du die getoasteten Köstlichkeiten aus den USA einmal probieren? Kein Problem, du bekommst sie hier:
Would you like to try the toasted delights from the USA? No problem, you can get them here: