The history of Alcatraz
Alcatraz Island was first used as a military fortress in 1850 and, together with Fort Point and Lime Point, formed a "defense triangle" in San Francisco Bay.
Over time, however, Alcatraz increasingly lost its function as a defensive fortress and housed primarily military prisoners. In the course of its 80-year history as a military prison, the old citadel on the island was completely demolished and rebuilt by the prisoners.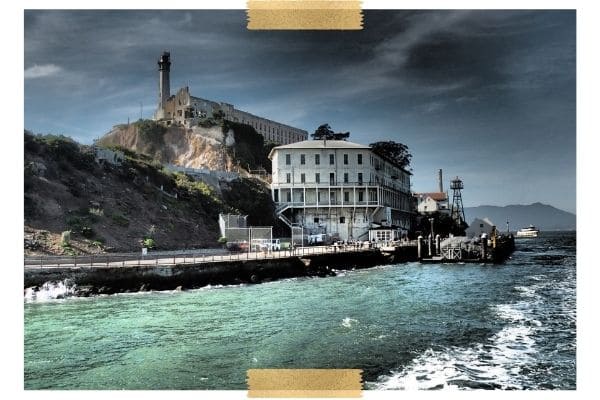 The new building, the Pacific Branch Disciplinary Barracks, later became famous as "The Rock." In 1934, Alcatraz was converted to federal prison. The first 137 prisoners moved in on August 11th, 1934. By 1963, Alcatraz Federal Penitentiary housed some of America's most dangerous criminals.
Alcatraz was considered completely escape-proof, except for a few unconfirmed breakout legends, due to a combination of very bad weather and strong currents in the shark-infested, frigid waters surrounding the island.
The sea was ultimately to blame for the closure of the maximum-security prison in 1963: the aggressive saltwater used to operate the prison's toilets, among other things, had severely damaged the fabric of the building. A renovation would have been too expensive.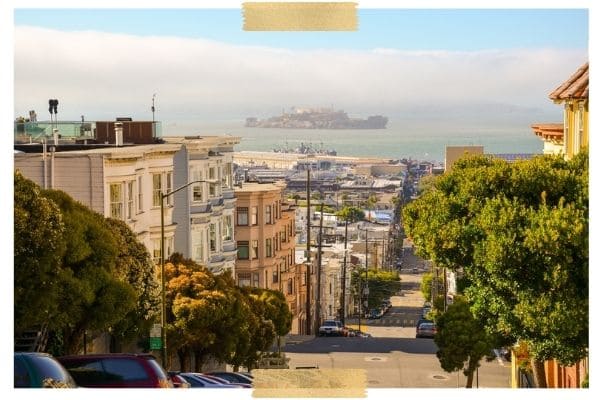 On March 21st, 1963, the last 27 inmates from Alcatraz were transferred to other American prisons. Alcatraz became part of a national recreation area and received designation as a National Historic Landmark.
A late chapter in Alcatraz's history was the 1969 occupation, in which a group of 89 Native Americans occupied the island for 19 months to effect a return of the landmass to the Native Americans. This act of civil disobedience received great public support but was forcibly ended by the US government.
Today, Alcatraz Island is managed by the National Park Service as part of the Golden Gate National Recreation Area and is famous for its biodiversity, among other things.